Car Removals in Gladesville
Are you someone who has been exploring the markets like crazy looking for someone who might be interested in purchasing your rundown vehicle? Well then, look no further because we are just the Car Removals service you need in Gladesville. We are Cash For Junk Car and we are here to help you get rid of your unwanted vehicles.
To get a top cash offer for your unwanted car, contact us on 0434 500 716
Get Paid Instant Cash for Cars in Gladesville!
We are a company that believes in making the life of all our customers easier with the help of our unparalleled services. We have come to spot and understand the main concerns that our customers have that push them to continue to stall the selling of their scrap vehicles that they have stored up in their garages. 
These include the concern of the cost of removal and the hectic procedures that often revolve around most Cash For Cars services in Gladesville.
Cash For Junk Car has addressed all these concerns and we have designed our services accordingly. The satisfaction of our customers is always our top priority and we do everything in our power to ensure that our services leave our customers happy.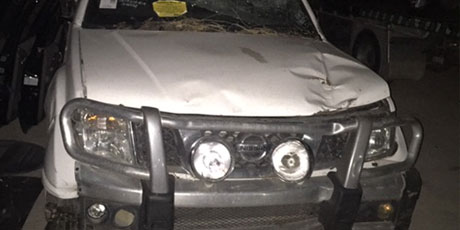 With our Free Car removals, you need not worry about any cost. Once you choose to accept the offer for your car, we will arrange a time and date and send over our tow trucks and the cash amount to you. We do not delay the process at all and are efficient and punctual in our dealings at all costs. We never hide any details from our customers and are completely transparent about the entire process. When deciding on a quote for your car, we look into the components, their condition, and salvageability.
After looking into the specifics of the vehicle, our experts offer you the best quote according to market prices for your vehicle, leaving it up to you to decide if you want to accept it or not. We do not set up a very high bar or define a complicated eligibility criterion for you to be able to sell your unwanted vehicle.
We offer Cash for Cars in Gladesville for all makes and models
Car Removals in Gladesville has never been more appealing. We have made it a point to accept cars of all brands including but not limited to:
Nissan
Renault
Kia
Skoda
Lexus
Volvo
Subaru
Isuzu
Mitsubishi
Volkswagen
Fiat
Ford
Jeep
Land Rover
Range Rover
Toyota
Holden
Chrysler
Hyundai
Chevrolet
Suzuki
Peugeot
Hino
We also accept vans, buses, 4WDs, jeeps, trucks, and more. There is no vehicle that is off bounds to us, even if it is wrecked to bits, been in an accident, or is an ages old scrap vehicle just sitting there uselessly in your garage.
Cash for Junk Car Sydney keeps the entire procedure environment friendly and does not carry out any processes that would harm the environment in any way. When we sell the useful components and metals as raw materials to the manufacturing industries, they are able to save immense amounts of resources and energy. This also means that our business allows us and you to play a part in saving the planet's finite energy resources.
Contact Us for a Quick Car Removal in Gladesville
Thus, the small act of you selling your unwanted vehicles to us goes a long way while you are getting paid in top dollars! Contact us today at 0434 500 716 to avail our unparalleled Car Removal Service in Gladesville.