The process for selling cars has never been easier, thanks to Cash For Junk Car and our Cash for Cars Sutherland Shire Region service. We know that finding a trustworthy buyer for your old or unwanted car can be hard. Because of this, we aim to simplify the car selling process by offering quick and fair cash offers for your cars. Scrap cars, junk cars, old cars, unwanted cars, you name it! We accept cars of all makes and conditions and pay top cash for them.
Our team is committed to providing you with a satisfactory experience. We do this by going above and beyond to listen to our customers. Our business is 100% legitimate with the appropriate license and insurance, so you can put your trust in us.
CALL 0434 500 716.
We Service All of the Sutherland Shire Region
We provide Car Removal service for the following suburbs in the Sutherland Shire Region:
Miranda
Caringbah
Cronulla
Kurnell
Sutherland
Heathcote
Menai
Our Speedy Car Removals in Sutherland Shire Region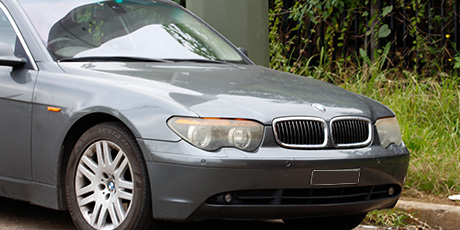 We know that leaving old, scrap, or junk cars in your property can easily take up space, collect dust, and rust. If you are one of those people experiencing this problem, we have the perfect solution. Our free Car Removals in Sutherland Shire Region are offered the very same day that you call us for a quote. We will gladly help you get rid of your old cars for free and offer you top dollar for them. No added costs, no hidden charges. We mean it when we say the removal is free!
Sell Your Car for Cash Quickly and Easily
We know that selling a vehicle is not easy. Putting up listings and ads, waiting for interested callers, or contacting junk companies–these are only some of the things you may have to do. Here at Cash for Junk Car, we remove the stress involved in the process. We understand how valuable your time is, so we want to make the experience as hassle-free as possible.
With our 24/7 pickup service, same day car removals, and instant cash payment, you can save time and effort. No matter what condition, age, model, or make your car is, we will buy it at a competitive price. Need to dispose of many cars at the same time? Not a problem! We have the people and resources to handle the job. When it comes to Cash for Cars Sutherland Shire, we're the right guys to call.
Top Cash Is Yours When You Choose Us
You can receive your top cash in simple and easy steps. Contact our team to provide details on your vehicle. We will then assess and evaluate its condition and give you an offer within minutes. You have zero obligations, so take it or leave it! If you accept the offer, we can schedule a pick-up date and pay you on the same day we collect your car.
From there, we will handle all the important paperwork and matters. The Cash for Cars Sutherland Shire Region process is that simple! We can get it done within an hour and pick up your car on the same day that you get a quote.
What Makes Us the Most Sought After Cash for Cars Company in The Sutherland Shire Region?
We, at Cash for Junk Car, aim to be the best at what we do. With a reliable team of professionals and access to resources, you can be assured of value, quality, and legitimacy. We want to make your car selling process a smooth and pleasant experience, so we do our best to provide quick services and valuable offers. We go above and beyond to ensure that all our customers are satisfied and that we give honest and fair rates.
If you want to receive an instant quote or have questions about the process, do not hesitate to ring us at 0434 500 716. Our team will be more than happy to listen to your concerns and answer your questions.