Get Rid of That Used Car and Make Money in the Process
If you've got an old, used car in Sydney that no one wants to buy, take advantage of our FREE Used Car Removal services. At Cash For Junk Car, we will buy your used, old, damaged, rusted, missing parts, fire, flooded, accident, or wrecked car no matter the make, model, age or condition. Just give us a ring, let's talk about the details, and we'll make you an instant cash offer. There's no sweeter deal than this.
CALL 0434 500 716
How We Can Help You With Your Used Car Removal?
When you've got an unwanted vehicle trashing up your garage, it can literally weigh you down. This scrap metal is hard to sell because with many new car deals, and it is quite affordable for most people just to get a brand-new car. Additionally, attempting to sell your old vehicle in the second-hand market is also impossible to do these days. Advertising costs are very expensive, and they are not guaranteed to yield the results you want. With you busy at work, how will you fit a test drive for a prospective buyer into your schedule?
On top of that, your used car may be in dire need of repairs. However, everyone knows that car repairs and maintenance are expensive. Both labour and parts are very costly, so you'll ending up bleeding money in the long run. A scrap vehicle is indeed a money trap, so it is not financially viable to keep it around. Here is where we come in because our company, Cash For Junk Car, will purchase any type of vehicle may it be a car, van, minivan, SUV, or pickup truck. So, call us to book your Free Used Car Removal today!
What is Our Company Mission?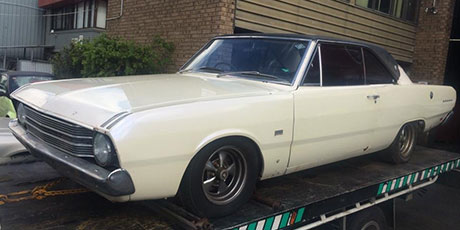 As long as you've got an unwanted vehicle, we'll be happy to take it off your hands. Our premium Used Car Removal business is licensed with all the crucial government permits. You can transact with our team with ease and confidence.
It is our company policy to provide you with the best offer in the industry for your used car or scrap car. Our removal services are free. After you give us a call and provide the necessary details, we can make you an offer. Should this sound amenable to you, we can come in whenever it is most convenient to take away your unwanted automobile. Our professional team will come with the right tools and equipment. Even cars that are no longer running can be disposed of by our team with ease. All these premium services will be yours at no added cost.
Who We Serve?
We serve all suburbs here in Sydney when it comes to Used Car Removals. If you have a car, no matter how old it is or what brand manufacturer it is from, we shall be happy to get it off your hands. Just give us a phone call or fill out the online service form here on our site. Our customer care agents are very eager to serve you because junk and unwanted cars are our specialties. You can now stop wasting your time and energy attempting to sell your car in the second-hand market.
Contact Us For A Quote
Remember, if you've got a used, unwanted, damaged, or wrecked car, we can buy it from you. At Cash For Junk Car, we take away your car for free, you don't pay towing fees, and we will even leave you money in your pocket. You don't have to worry about hidden charge or costs because it is our main goal to serve our clients with honesty and transparency. Get in touch with us today because now its time to turn your junk metal into gold.
CALL 0434 500 716