Free Car Removals Penrith 2750
If you've got an unwanted, used, old, damaged, or wrecked car in Penrith, you can take advantage of our Free Car Removal service. Here at Cash For Junk Car, it is our specialty to get unwanted vehicles off your property. Best of all, we do it at no added cost to you. This is not a hoax or a scam, but we really do buy your scrap metal and haul it off with no additional charges.
CALL 0434 500 716
Top Cash and Same Day Car Removals in Penrith
Unlike other junk car companies that say they remove a vehicle for free but charge bmany hidden fees, we offer our Car Removals in Penrith absolutely free of cost! Some providers say that it is free, but then you'll find their initial price offer deducted with towing services, labour fees, and more. At Cash For Junk Car, the price quote we give you is the money you are assured of getting and putting in your pocket. Best of all, we offer the most competitive pricing in the industry today. 
What Cars Do We Buy?
We buy all sorts of cars no matter the brand, make, model, or condition. Our Free Car Removal Penrith service will accept used, flooded, accident damaged, faulty mechanical parts, dented, rusted, or wrecked cars from your hands. Junk cars, second-hands, and wrecks are our specialties. Your automobile can be a car, van, minivan, pickup truck, coaster, truck, or SUV. As long as it is a motor vehicle, we will buy it from you. This will allow you to make quick cash for the automobiles you no longer want but are struggling to dispose of. 
Who We Are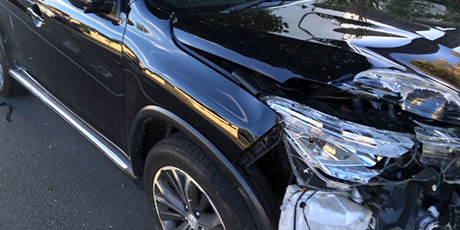 We are a premium Car Removal Service in Penrith that specialises in helping you take unwanted automobiles off your property. At Cash For Junk Car, you can rest assured because we are licensed with all the necessary government permits. Our company is manned by professional servicemen who will come to help you off-load your car with the right tools and equipment. There's no need to pay hefty towing fees for vehicles that no longer run. We will do this free as a part of our service commitment to you.
What Areas We Serve
At Cash For Junk Car, we serve all suburbs in Sydney including Penrith. Just give us a ring and let us know where you are so we can come to help you at the fastest time possible. We know how hard it is to be weighed down by a scarp vehicle. A used car also takes up valuable garage space, so it is critical to dispose of it fast. 
How Our Penrith Car Removal Works
Just give us a call or get in touch with us here online through our contact service form. After we exchange details regarding your vehicle, we can give you a quote. We will do all the necessary paperwork, so you don't have to worry. Our service technicians will then go to where the car is so we can safely and efficiently remove it for you. This service is free, so by the time our transaction is done, and you will have more money in your pocketbook. 
Contact Us to Schedule Your Free Car Removal in Penrith Today!
We buy your used car, and you don't have to get a headache worrying about how to sell it on your own. Even junk and scrap cars are welcome here with us at Cash For Junk Car. Get in touch with us, and we'll be more than happy to help you earn instant cash. We will face the hassle and do all the hard work on your behalf. The best thing is, you get this for FREE, and we even pay you for your used, old car. What a sweet deal.  
    
CALL 0434 500 716