If you're looking to Sell Car For Cash fast, you're at the right place! At Cash for Junk Car, we pride ourselves on providing Sydney car sellers with a quick and painless transaction. When looking up car buyers online, it's important to ensure you pick one that's reliable, has a lot of experience when it comes to car removals and is trustworthy. We are all that and more. Speak to one of our car buying experts today to get a free quote for your vehicle.
Get an instant quote for your car
CALL 0434 500 716
The Fastest, Easiest and Safest Way to Sell Your Car for Cash in Sydney
Whether you live in the Sydney CBD or in the Northern Beaches region, you can give Cash For Junk Car a call knowing that we will come to you. We offer Free Car Removals across all Sydney suburbs.
Here are some of the top benefits of choosing us:
Free Car Valuation: We offer free quotes over the phone, saving you time and effort. You don't have to bring the vehicle to us for us to inspect it and valuate it. Instead, just call us and give us a detailed description of the vehicle and we'll give you an instant free quote.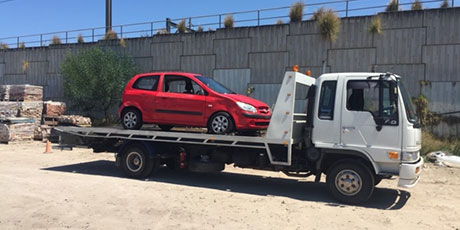 Instant Money Transfers: Payments are instant and will be made via EFTs (Electronic Funds Transfer) or by cheque – whichever's convenient for you. Payments are made at the time we come to collect the vehicle, so there's no delay in getting cash for your car!
24/7 Service: We'll buy your car any day, any time! We work round the clock to accommodate your busy schedule. So, give us a call any time – day or night to Sell Car For Cash.
Free Paperwork: Do you dread the idea of having to do paperwork? We've got some good news for you! At Cash For Junk Car, we offer free paperwork. We'll take care of all the forms and nitty gritty details so you don't have to!
Fast, Smooth, Stress-free Car Sale: Selling a car can be a frustrating and stressful experience. We embarked on this business to change that and make car selling a smooth, easy and stress-free process. And we're happy to say that we've achieved that. When you Sell Your Car For Cash to us, we take care of pretty much everything. From car removal to the paperwork, we handle it all for you.
We Buy All Brands: We don't have any particular car brands that we favour. We buy them all, from Kia, Hyundai, Honda, Ford, Toyota, Skoda, Chevrolet, Nissan, Renault and Volkswagen to Mitsubishi, BMW, Audi, Lexus and more!
We Buy All Conditions of Vehicles: Irrespective of the condition of the vehicle, if you're the legal owner of it, you can sell it to us. We pay cash for unwanted cars, old cars, damaged cars, flood damaged cars, accident cars, used cars, unregistered cars, broken cars, wrecked cars and more.
We Buy All Types of Vehicles: It's not just cars that we buy. We are also buyers of trucks, vans, utes, 4WDs, SUVs, buses, caravans, light trucks, commercial vehicles and heavy machinery.
Sell Car For Cash – Get An Instant Quote Today
Excited to Sell Your Car For Cash to us in Sydney? Give us a call on the number below and we'll provide you with a quick and accurate quote for your vehicle today. All our quotes are a 100% free, only takes a few minutes to obtain and are completely non-obligational.
Call Cash For Junk Car today on 0434 500 716