Cash for Cars Sydney CBD Suburbs
Are you using your car for many years, and it is now showing the apparent signs of aging, such as crackling sound in the engine or bumpy brakes? If yes, then your car has reached the fag end of its long lifecycle. On top of it, you will miss the fun of riding your car as it used to be in its glorious days. Ideally, you should call it a day for your four-wheeled companion with a fair evaluation and a good price. 
In the scenarios mentioned above, a car turns into a scarp or junk because it does not remain roadworthy anymore. However, your old car is good enough to fetch a fair price unless you consult genuine cash for cars service provider. For example, at Cash for Junk Car, we offer excellent services related to Cash for cars Sydney CBD Suburbs, without you having to worry about evaluation, pricing, towing, and other services.
CALL 0434 500 716
We Service All Sydney CBD Suburbs
Book your Free Car Removal for the following Sydney CBD Suburbs:
Sydney City
Ultimo
Chippendale
Pyrmont
Surry Hills
Kings Cross
Alexandria
Redfern
Get Top Cash For Cars In Sydney CBD – It's Easy, Quick and Effortless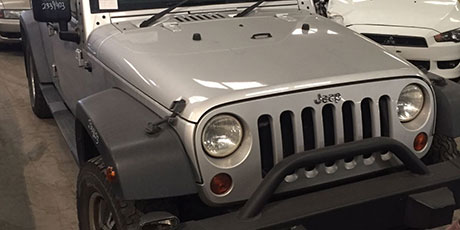 Many car owners in Australia try to sell their old or junk car and find it a daunting task due to shady used car dealers. Scarp car dealers mostly misguide customers and make them believe that their car does not have much value, and they are doing a favour of buying it. More often than not, customers accept such unfair deals and lose a substantial amount of money. This is where we come into the picture and change the whole situation in your favour. We have built our business on integrity and honesty, and we strongly believe in giving our customers an honest evaluation and the best price for their old vehicles. 
If you are looking to sell your junk car and have faced disappointment so far, contact us immediately. We strongly believe that every car, regardless of its make, year, or model, deserves a fair evaluation and price. We have a simple, authentic, and transparent car buying policy. You can sell your car to us without any hesitation, no matter how old it is; we will make sure you get complete satisfaction when it comes to the vehicle's cash value. We offer an instant quote and provide an immediate pickup service.
Old and Junk Cash for Cars Sydney CBD Suburbs
It has been a norm over the years that a car's value dips due to depreciation through constant usage. Particularly, the vehicles that ran on the roads for decades, and now showing signs of wearing out, do not usually get a transparent and fair price. As it is not safe to ride in an old car due to possibilities of accidents or breakdowns, owners have no other options but to sell it off. However, selling an old car is not as easy as it sounds. The lack of proper regulations or policies related to car evaluation provides opportunities to used car dealers to dupe customers. 
In this cluttered and shady used car market, we provide respite to customers with transparent evaluations and Cash for Cars Sydney CBD Suburbs. Our customer-friendly services will provide you all-inclusive services such as pick up from the doorstep and towing it for recycling. Moreover, we buy all make and models, be it Audi, Honda, Toyota, BMW, Mercedes, Volkswagen, and other cars. Generally, while selling their vehicle, owners need to arrange or hire a towing service separately to take the car away, which takes additional cost and time. At Cash for Junk Car, we will save you from this hassling and time-consuming process.
Why Hire Cash for Junk Car!
We use our extensive experience and in-depth market knowledge to help our customers get fair evaluations and the best possible price for their cars. We have set exemplary services related to cash for cars and Car Removals Sydney CBD Suburbs and will ensure that you get the right valuation for your car. Call us today at 0434 500 716 or write to us at [email protected] for consultation.