Do you have an unused car lying in your garage or driveway? Has it been damaged in an accident and repairs will cost a lot of money? We offer Old Car Removal at Cash For Junk Car. Be it your personal car or business vehicle, we accept cars in all shapes and conditions in Sydney.
Call us at 0434 500 716 to book your Old Car Removal today!
You might be tempted to sell off your car. But this needs some work. You need to find potential buyers. This requires spending money on advertising. Then you have to bargain for a decent price. You might also need a quick paint job or small repairs to get good cash. You don't have to do anything if you sell the car to us. No matter how
damaged your car is, we take it from you. What might look like junk to you is extremely valuable for us. What's more, we offer instant cash for your car.
How Does Old Car Removal Work?
If your car is in a workable condition then we do the necessary repairs and resell it. You get more money as well if you can show the maintenance records and other paperwork. But if it's in an irreparable condition, we smash and wreck it for the scrap metal. This is done following all environmental protocol so that the surroundings don't get polluted. This has huge value and we let you have a share of the profit.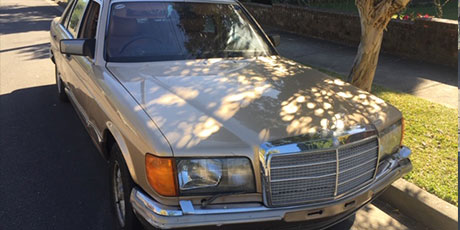 The car can collide against a wall or get rammed with a vehicle on road. It can be severely dented, the steering wheel/engines/gearbox can be missing, seats can be ripped off. A natural disaster can flood the car or it can be completely gutted. It can be the fleet of vans, trucks or utes owned by your business or just your personal car. We take all models and designs.
What Do You Need to Do To Book Your Old Car Removal?
Our Old Car Removal process is very simple. Read on to know more!
Free Quotes – We are just a call away. Our auto appraisers will give you an estimate on the phone after you mention the model and extent of the damage. If you agree with the offer, we'll schedule a visit according to your convenience.
Hassle-free Towing – You don't need to pay anything for taking away the car. Just keep it in an accessible location and we'll tow it away for you, free of cost. We'll just do a final assessment and then we are good to go.
Free Paperwork – We believe in transparency and legal transactions. All you need to do is have the registration papers and a photo ID handy. We'll arrange all the legal formalities and you just need to sign a few papers. This will ensure a safe and secure business deal.
Instant Cash – Right after your signature, we are good to go. But not before handing you the cash right at the spot. We don't like to keep you waiting, so no cheque or wiring the money. This instant reward will ensure that no one has to go through any trouble.
Why Choose Us for Old Car Removal?
We have listed the factors that make our company the best option for Old Car Removal in your area.
We are a licensed and insured company.
We are always available to you. Our phone lines are open 24*7.
You get the best cash offers from us in the entire Sydney area.
We are extremely punctual and value your time.
We have a team of professional wreckers and we guarantee 100% customer
satisfaction.
We give you free quotes, towing and paperwork.
So please don't waste any more time. At Cash For Junk Car, we give you the best Old Car Removal offers. Call us at 0434 500 716 to book your Old Car Removal today!