Most of us come across a situation where our vehicles are begging to be replaced or restored. Sometimes restoring them can be far too expensive and this is where our Sydney Unwanted Car Removal services come in. Cash For Junk Car has everything you are looking for to get rid of your scrap or used cars. We are the professional help that you need in order to relieve yourself from the unnecessary burden of a useless vehicle.
CALL 0434 500 716
We provide free Unwanted Car Removal services in Sydney
Cash For Junk Car is a business dedicated to the needs of its patrons. We have made the requirements and convenience of our customers our top priority. Our team of professionals makes sure that all of our customers experience the best and most amazing Cash For Car experience when they come to us.
Every service we offer to our customers is designed to ensure that no burden of the Unwanted Car Removal process falls on their shoulders. We deal with all the hectic paperwork and do not require our customers to go through any excessive processes to be able to sell their vehicles.
We understand how most people avoid taking the first steps of this process because of their tight schedules and their budgets, especially if the vehicle that they want to sell is no longer functional. This is because non-functional vehicles typically mean added cost of hiring towing services.
Well, you can stop worrying about details like that with us because we provide our customers with Free Unwanted Car Removal services! All you need to do is to think about the ways you can invest that cash in a new vehicle or perhaps a home office? We won't have you wait to be paid for your vehicle and will pay you as soon as we come over at the scheduled time to tow your vehicle away.
Our Unwanted car removal service is unparalleled in Sydney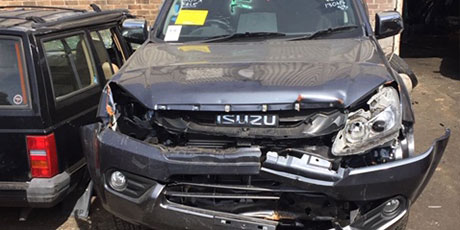 We keep our procedure simple, straightforward, and completely transparent. Our team of professionals does not need to take much of your time to provide you with a quote for your vehicle. In fact, we don't even need to pay a personal visit to assess the worth of the vehicle.
All you have to do is give us a call, providing us with the details of the unwanted vehicle, and we will give you our best quote instantly. Being experts in the field, we are good at realising the worth of a vehicle in line with the market prices. We do this by observing the presence or absence of a vehicle's components and their condition. These could include:
AC
Sound System
Heating system
Doors
Windows
Catalytic Converter
Batteries
Engine
Tyres
Rims, etc
We also accept cars of all makes and models, including but not limited to:
Toyota
Honda
Hyundai
Mazda
Nissan
Renault
Kia
Skoda
Lexus
Volvo
Subaru
Isuzu
Mitsubishi
Volkswagen
Fiat
Ford
Jeep
Land Rover
Range Rover
Holden
Chrysler
Chevrolet
Alpha Romeo
Suzuki
Peugeot
Hino
Our openness to all brands and vehicles of all conditions means that our customers need not to worry about the model or make of their unwanted car while choosing to hire us. For us, it does not matter how wrecked the vehicle is or even if it is no longer a functioning vehicle. We will buy it off of you and we will pay you in top dollar for it! Hire our Unwanted Car Removal services in Sydney today by giving us a call at 0434 500 716